The portfolios had been brought together by former prime minister Malcolm Turnbull when he replaced former prime minister Tony Abbott in 2015.
Mr Turnbull was in turn replaced by Mr Morrison who split the portfolios after a campaign by conservatives led by Mr Abbott against the National Energy Guarantee's attempt to combine climate and energy policy.
Energy, climate together
Mr Harwin said in the opinion piece that the energy ministers meeting in Adelaide on Wednesday should ask the Energy Security Board to deliver the road map, and declares that Mr Turnbull was right and Mr Morrison is wrong, and that climate and energy policy belong together.
"The NSW government has consistently made it clear that we believe that there should be an integration of climate and energy policy," he writes.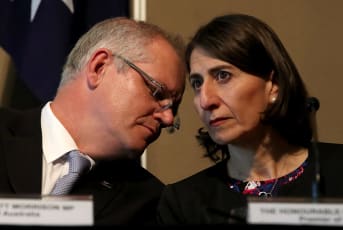 Net zero emissions is the ultimate goal of the 2015 Paris agreement on climate change but the federal government under Mr Abbott, Mr Turnbull and Mr Morrison hasn't been able to agree on a national policy to implement the agreement despite freely signing on.
The pattern continues a decade or more of national dysfunction on energy and climate policy, which leaves states and territories to fill in the gaps and which experts say has caused power prices to soar and grid reliability to falter.
In August the government walked away from its National Energy Guarantee policy – a year long attempt to combine energy reliability and emissions targets in a single policy – in the course of dumping Mr Turnbull for Mr Morrison.
Last year it ditched the Clean Energy Target proposed by Chief Scientist Alan Finkel because hardline conservatives saw it as being too pro-renewable energy. In December 2016 the government took an emissions intensity scheme off the table.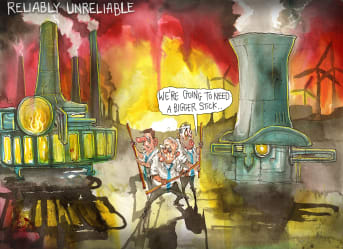 Mr Harwin said that the NSW government supported all of those policies and now wants the Morrison government to change its approach and embrace policies based on science, engineering and economics to address the energy "trilemma" of affordability, reliability and emissions cuts.
Bad for households and businesses
"The federal government may have abandoned the National Energy Guarantee but we must still confront the facts: the market and industry is looking for certainty on emissions and that policy uncertainty will lead to higher wholesale prices and delayed investment decisions. That's very bad news for households and businesses," Mr Harwin said.
"We need to end the 'climate wars' and put science, economics and engineering ahead of ideology. That's why NSW wants a sensible emissions policy to be embedded in the National Electricity Law, outside the high drama of the 'Canberra bubble'.
"For that to happen NSW will move at COAG today that the Energy Security Board provide policy options to Ministers on how to achieve our net-zero by 2050 vision. This is the circuit breaker needed."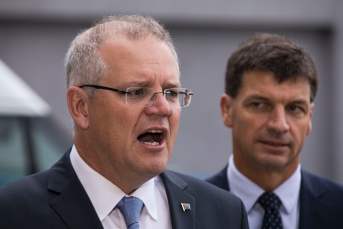 Mr Harwin also takes a swipe at federal Labor's ambitious 50 per cent renewable energy target, and similar targets adopted by the Queensland and Victorian Labor governments, saying "overly ambitious and uncoordinated targets set by Labor are as much a recipe for chaos as the absence of any orderly transition plan".
"We need a clear, affordable and realistic trajectory on emissions, not a disorderly transition, which will see higher prices," he said, noting that NSW alone has about 18,500 megawatts or close to $26 billion in potential investment in new clean energy projects in the development pipeline, and expressions of interest for 7000 MW of pumped hydro storage.
Ho notes that the pumped hydro along would be half of NSW's dispatchable energy needs on a very hot day and says, "we cannot risk this new investment being spooked by poor policy and political ideology".
"To achieve net-zero emissions by 2050 and give the certainty that the private sector needs to invest, it's clear to all sensible people that energy policy must deal with our emissions trajectory over the longer term, in addition to addressing reliability and price."